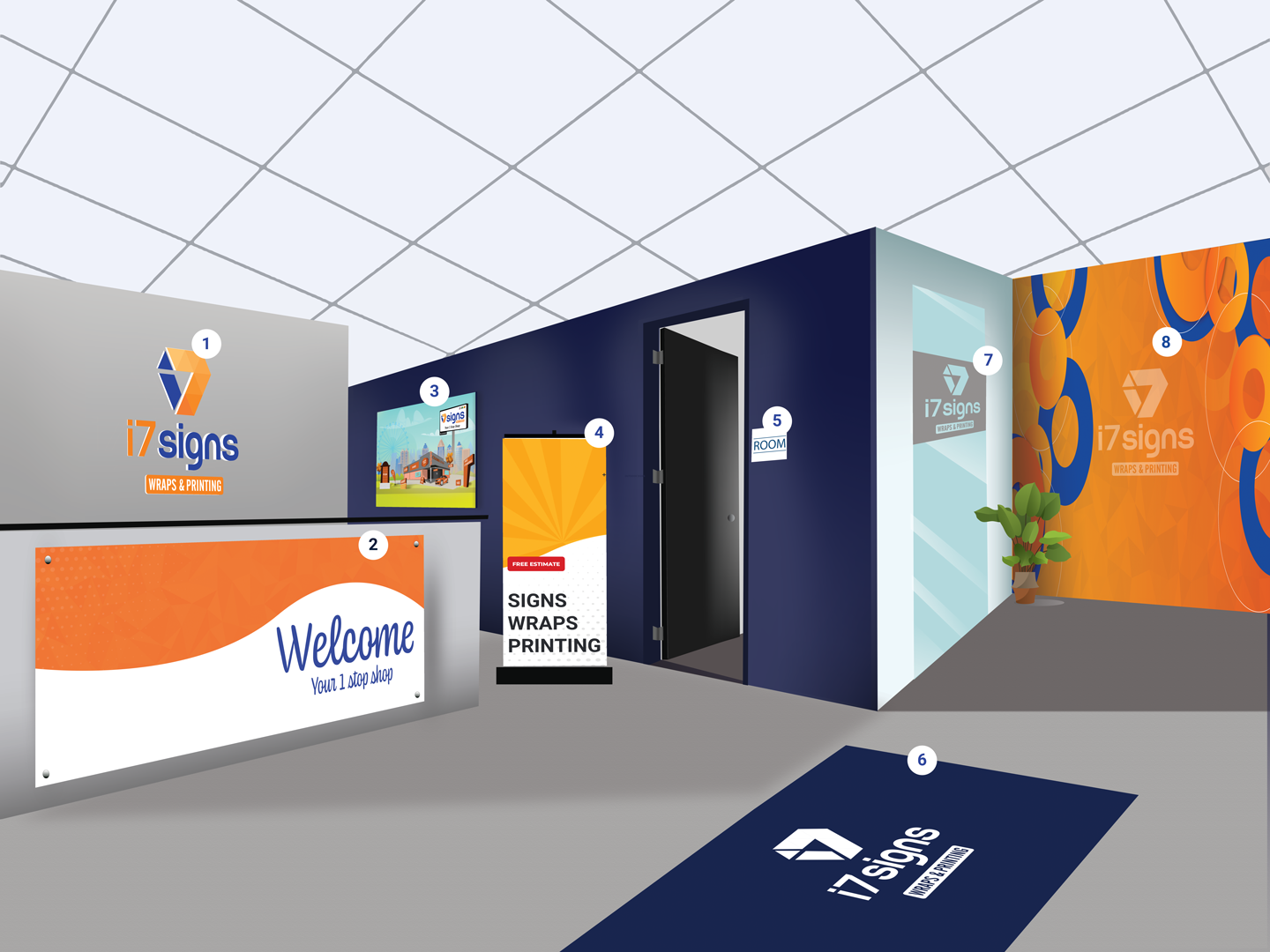 INDOOR SIGNS
While your exterior signage attracts potential customers and is vital in their decision to enter your business. Your interior signage, makes both their first and last impression of your business. It is an essential part of the customer welcoming experience and often times a deciding factor in whether that customer returned to your business.
i7 Signs, Most Popular Interior Signs:
Window graphics
Wall graphics
Dimensional signs
Wall wraps
Acrylic wall frame
From shopping venues to entertainment venues, roadways, sports and healthcare offices, you can rely on i7 signs to provide the best signage services from design, creation to installation!